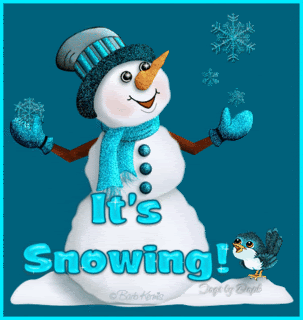 hello everyone
today we got our first real snow fall it was so pretty the flakes were so fluffy and made me really into the christmas spirit kinda made me remember a christmas song i think we all know the one. Anyway without further rambling from me here are your freebies for this week
Free Programmable Thermostat from hydro one
Sign up for Hydro One Peaksaver PLUS and receive a free $250 programmable thermostat and free installation!
free coffee on your birthday at blenz coffee
Sign up for Friends Of Blenz and receive a FREE coffee on your birthday!!
Other member benefits include;
Special offers on beverages, food, and merchandise
Access to new product information, exciting contests, and events
Exclusive promotions from your local Blenz store
and much more.
Free Kids Guide to Helping Animals Magazine, Stickers & Comics
Order a free copy of Kids Helping Animals magazine, free stickers and comic books. Scroll down to the green 'Free Stuff' box and click on the magazine. Then just complete the short form on the following page to get your free issue. You can also order free stickers and free comic book.
Free Photo with Santa and more at Bass Pro Shops Santa's Wonderland!
Bass Pro Shops Santa's Wonderland event is back! Stop in and get a free 4X6 photo with Santa, backpack clips, take-home crafts, activities, Bass Passes and more. Items vary by stores, so check out what's happening at your location on the upper right of the page.
Free 3 Visit Pass to a GoodLife Fitness Club
GoodLife Fitness offering a free 3-visit pass to anyone who signs up. Enter your email in the box in the middle of the page and they will suggest a club for you. If you want another club, just click the 'Next' button and then fill in the form to obtain your free pass.
Free Calcia Calcium Trial Kit
Sign up for a free Calcia Calcium trial kit and receive free samples of Calcia
Free FreeStyle InsuLinx Meter
Sign up to receive a free FreeStyle InsuLinx meter. Please complete the form to send off for your free meter.
FREE Disney Family Decal
Create your own FREE Disney Family Decal! Create your family, add a background and caption and then you can download your image and / or share it on social media
free 2015 calendar
The Water and Sanitation Project is a global initiative to provide clean water to the world's poor. They're offering a free calendar for 2015 with cartoons depicting projects and facts about cleansing and preserving water.
FREE Diecast Model Limousine
Limousine GTA Services are giving away die cast model limos with their catalog of services and while supplies last